Welcome to our online shop for Nurseries and Pre-schools!
Professionally led music classes – brought straight to you! Stream or download and get started today!
We've taken our 15 years of experience teaching thousands of wonderful children in nurseries, and developed professionally led online music and singing classes, for you and your team to use in nursery. Developing your children's confidence, creativity and language skills, as well as upskilling staff, our classes are progressive, easy to follow and great fun to enjoy together.
All products are received via an emailed link to video (Standard Edition) and video and PDF (Premium Edition).
***NEW*** Winter Fun!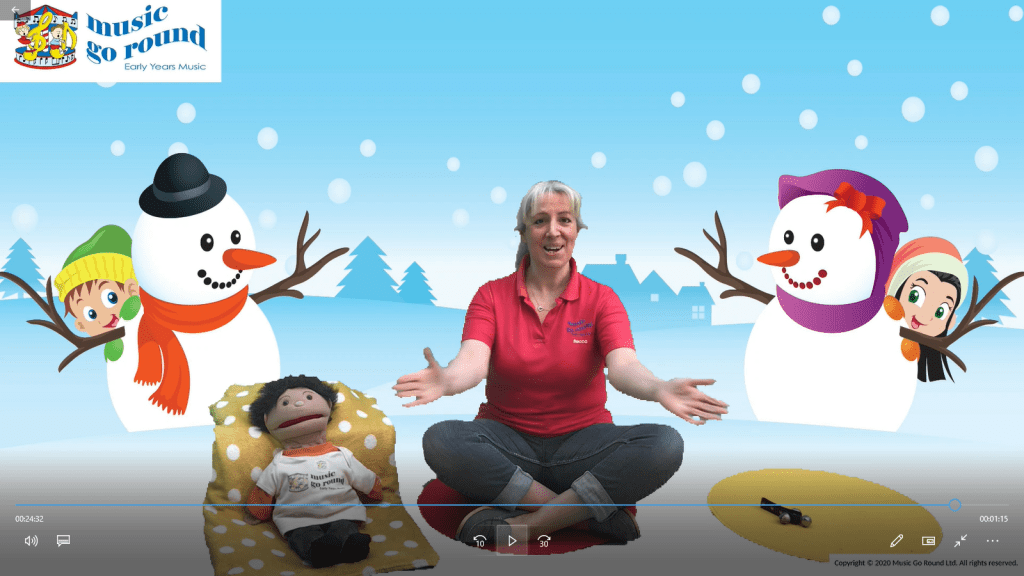 Fun-times in the winter wonderland to be had in this inspiring theme as we learn all about Winter together. With bears, penguins, robins and snowmen joining the fun – come along too!
Standard £85 Premium £95
Coming Feb!! Stories & Toys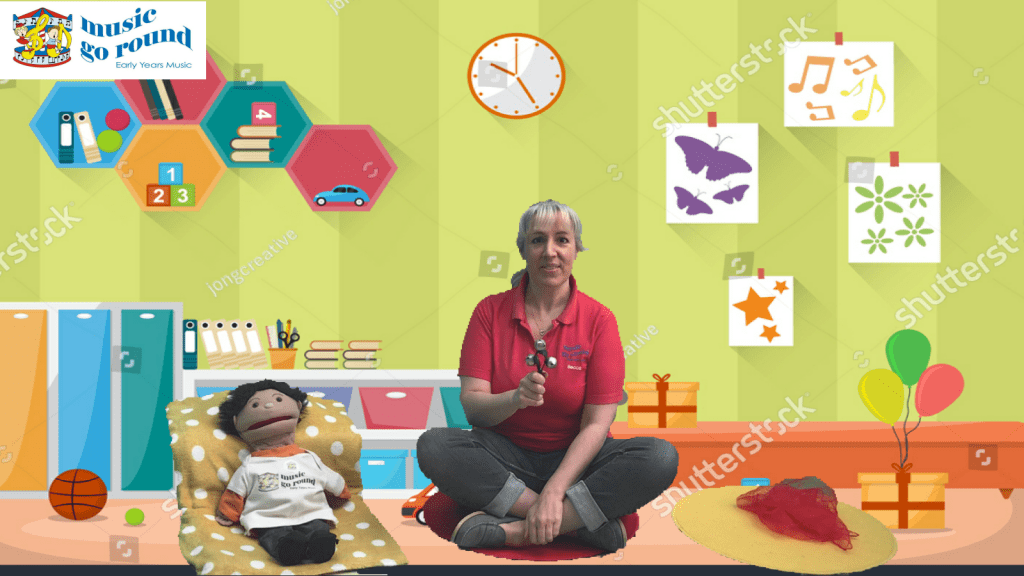 Join us for songs all about our favourite toys, and come on musical story adventure with Becca and Matty! Coming Feb 21.
---
Merry, Merry, Music Go Round : CD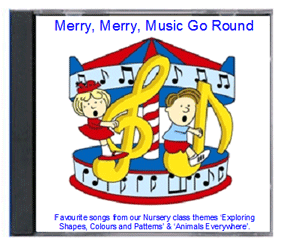 A collection of 20 of our favourite songs and 10 instrumental tracks from our Music Go Round nursery classes (total running time 59mins).
We hope you'll have as much fun listening and joining in with your children at home, as we do in our classes.
£ 9.95 (free UK p&p)
Don't just take our word for it!
"The children love these sessions and the way they are led really capture the children's interest. It is always lovely to hear the children singing these songs even when the class is finished. They are excellent value and a brilliant alternative to having a music teacher visiting nursery this year."
BT
Nursery Manager