for toddlers and pre-school children
Music Go Round provides online structured and progressive music programmes to nurseries and preschools, where we bring the music online to you!
During our 25 minute weekly sessions, children learn musical and social skills in a stimulating environment where they can express their creative talents whilst developing confidence.
With support from nursery staff, children enjoy 'circle time' music sessions, watching and joining in with classes on the screen as the online teacher engages with them and leads the sessions. Classes are interactive and children are kept engaged and involved throughout. Even though we can't hear them, we still ask questions to stimulate discussion around the theme and allow their creativity to flourish.
Props and instruments are all things that you will already have in nursery, so you'll be all ready to join in!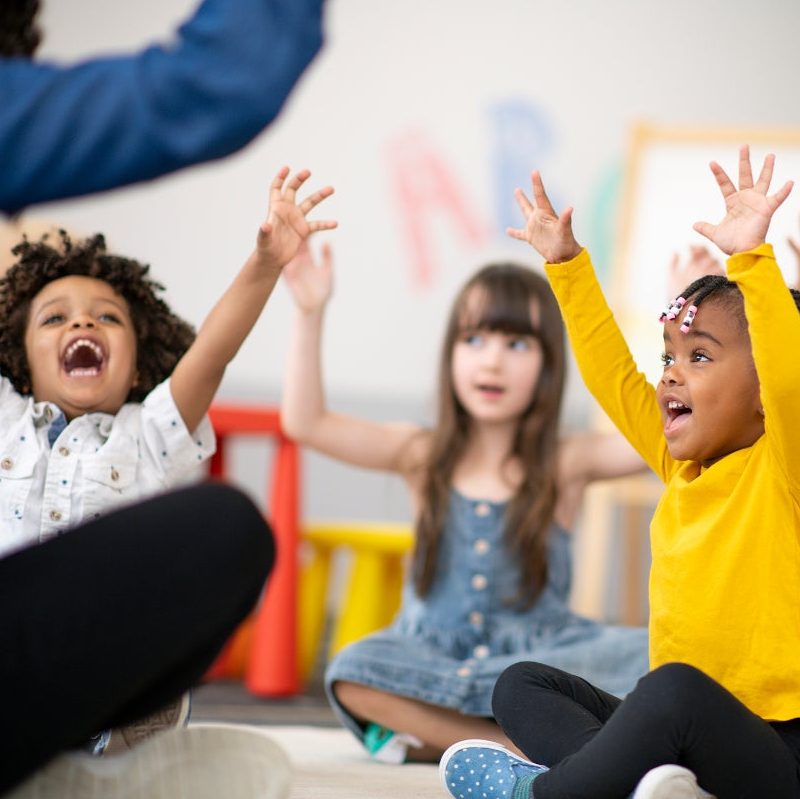 Nurseries see many benefits for their children in providing a structured music course, which include:
Parents appreciate your nursery providing additional specialist classes
Areas of learning as outlined in the Early Years Foundation Stage are developed
Many opportunities to use classes for developmental assessments
Nursery staff learning to use singing voice as a technique of control
Nursery staff learning to use music as an educational tool
Ideas for resources provided and opportunities to continue where the class finishes
Building confidence in musical ability of all
Enjoying being creative with the children and having fun!
Free Taster Class!
Simply enter your email address below and we will send you a free taster class with no obligation.
Thank you for submitting your form.
Early Years Curriculum
Our curriculum accords with the Early Years Foundation Stage guidelines, and is designed to ensure that the early learning goals for music are exceeded as well as many other areas being explored and developed. We follow 4 weekly themes (Transport, The Seaside etc) which are developed as the weeks progress. Songs are simple and allow the children to join in quickly (giving a sense of achievement) whilst teaching all of the key elements of music in a fun and inspiring way.
We create, compose, improvise, play along, listen and explore sounds and voices. Specially created to work across ages 2-5, children enjoy lots of singing, action songs and rhymes, improvisation, learn simple musical terminology and play the all important instruments!
Visit our shop now to bring fun music classes direct to your nursery today.
What do our nurseries say…?
"We have been working with Music Go Round for 9 years+. Many of our nursery children (babies through to school age children) have been exposed to some wonderful music teachers. The lessons are varied and introduce children to varying aspects of music."
Claire, Nursery Manager