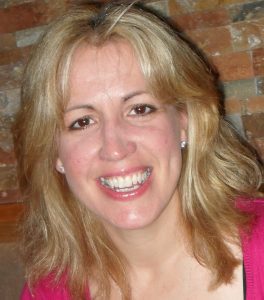 The Story So Far …….
The story began one Summer's evening at an Abba tribute night! People say they believe in fate or that the universe knows just what to deliver to you and when, well that evening I listened to a friend's suggestion. The suggestion was to start my own business by providing pre-school music classes. The following morning, I made a life changing decision on my future! My own children attended a pre-school music group that was starting to wind up, and that timing was perfect for my new venture. And so, Music Go Round was born.
Long before that….
When I was at nursery aged 3 – I loved Mrs Pauley's music classes where we all sang along to the guitar. Apparently, I used to sing and introduce the songs all the way home in the car, sometimes as Becca and more often as Mrs Pauley! All good practice for what lay ahead. It's very rewarding now to hear from MGR nursery staff and parents that their children do the same today!
I know that music is an invaluable life skill that can entertain, educate, nurture and soothe. We teach this to children, so they have this resource, which is always accessible to them no matter where they are.
As well as being jolly and fun, I am passionate about music being uplifting for children in our increasingly hectic world. We are teaching them the skills to focus, breathe and sing for pleasure, bringing emotional well being, and developing mental strength, and confidence.
Even now it still brings me great pleasure to hear my own children singing and playing instruments for relaxation and de-stressing.
How MGR grew…..
Music Go Round soon grew to a team of class leaders, teaching hundreds of children a week from Birmingham to Hertfordshire. Then the pandemic hit, meaning we simply couldn't deliver in the same way anymore. I needed to find another way to continue to deliver our lessons.
So ….. I moved Music Go Round online. I challenged myself to create an even better curriculum, bringing the best of our 15 years' songs and activities and adapting them for this new way of learning for children. Armed with just my phone, editing software and a makeshift lycra green screen – I was on my way!
I'm so delighted that what we are doing is being welcomed with open arms! Our videos are being watched in Australia, America and the UAE as well as another 45 countries around the world! MGR is now taking on a life of its own and I'm thoroughly enjoying it!
Spend a minute with Becca and discover all there is to know!
What are the things you couldn't live without?
My children, music, my dog and being outside in the fresh air.

What is the one thing you cannot resist?
Cuddling the dog!
What's your favourite board game?
Scrabble
What are your three most overused words/phrases?
Have you done the dishwasher?
That's lovely
Well done!
What is your favourite thing to do?
Sing and play the piano.
Where is your favourite place to be?
The North Norfolk coast on an empty beach.
You feel most alive when…
Walking with the dog.
What would you do (for a career) if you weren't doing this?
Retire!
What songs are included on the soundtrack to your life?
Thank you for the music (Abba),
Let's go fly a kite (Mary Poppins)
Do Re Mi (Sound of Music).
How do you define success?
The ability to handle what life throws at you, and to keep growing and learning.

I'm delighted to welcome you to Music Go Round, and look forward to sharing my passion for music with you and your children!
How can we help you? Click below to find out more about our work with nurseries, and families at home.