---
Around the World

– Ages 2-5
We're off on an adventure Around the World! We explore the seaside, city, jungle and mountains, learning all about these different places and even singing in different languages! Led by a Professional Early Years Music Teacher – your staff can enjoy the lessons, without needing to lead. With many opportunities for completing observations, lessons can be used on an unlimited basis in nursery, so come and join us for some musical fun!
---
Standard Edition: £85
4 x 25 minute video lessons to stream or download for staff and children to watch and engage with together
Clear instructions throughout the video to help staff support children with singing and action songs
Bright and engaging backgrounds to promote discussion and creativity
21 songs to learn and join in with together
Premium Edition: £95
Everything included in Standard Edition, plus….20 page PDF Resource Pack including songbook (pictured below), clearly laid out with songwords for each lesson
EYFS and Musical Development Matters lesson planning for the theme
Extension Activities for staff to use with children after the video
---
Children will need:
an instrument to play
a scarf/piece of material to hide away with
You don't need 'proper' instruments, anything that children can find at nursery to make a sound with e.g. pans and spoons or something to shake, are absolutely fine. Then they're ready to go!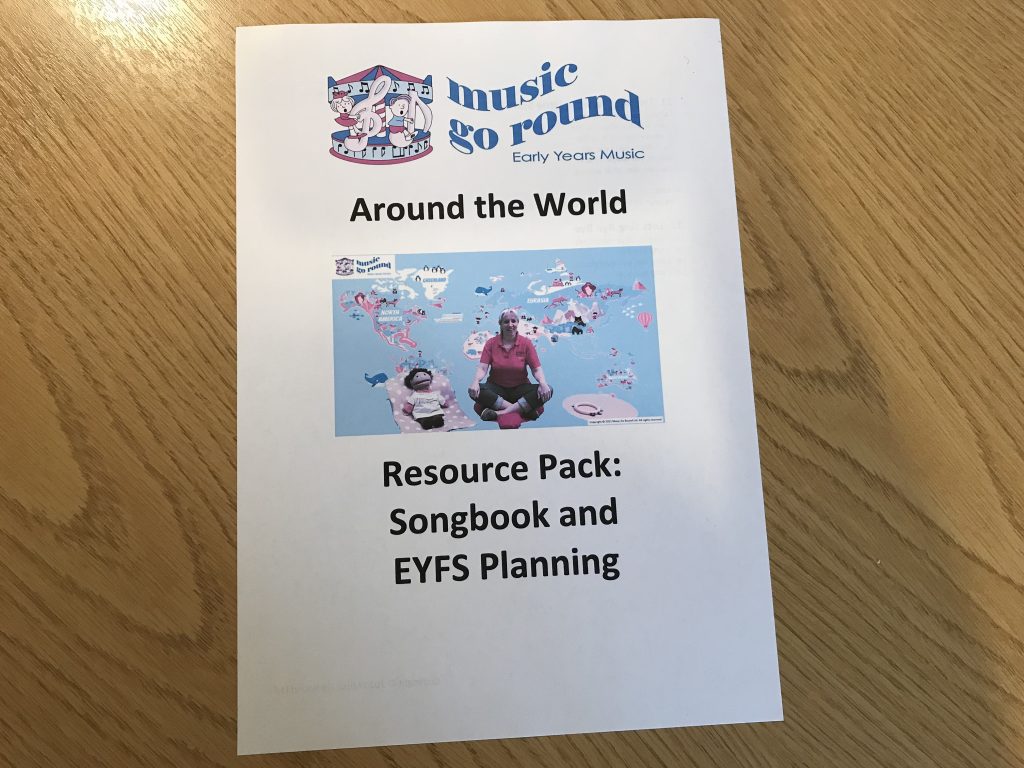 Any Questions….?
We'd love to help! Please do call Becca on

01234 240556

to discuss any of our products further.
We're looking forward to hearing from you!
---