At Music Go Round we are making a 'song and dance' about the importance of incorporating music and dance into early years children's educational activities. Research shows that all kids have a natural 'communicative musicality' which is enhanced and nourished through regular and structured music lessons led by a specially trained teacher.
With 15 years' experience of successfully delivering lessons in person and online, both to families and in nurseries, we take immense pride in ensuring all participants have fun through singing and dancing their little socks off! Not only will they become fit as fiddles, but each delivered lesson fully supports the 7 areas of learning outlined in the Early Years Foundation Stage and helps to develop 'confidence', 'communication' and 'creativity' (the 3 C's!):
Personal & social development, well-being, and cultural diversity
Language, literacy, and communication skills
Mathematical development
Communication and Language development
Knowledge and Understanding of the World
Physical development
Creative development
This month Music Go Round will be getting into the full swing of Spring! This fun-loving and joyous season waves a warm goodbye to the chilling snap of winter, and says hello to longer, sunnier days, beautiful blooms, and of course, baby animals that are 'springing' here, there, and everywhere. What could be more enjoyable than celebrating this glorious time through the art of singing, developing self-expression, and creativity to catchy and uplifting music.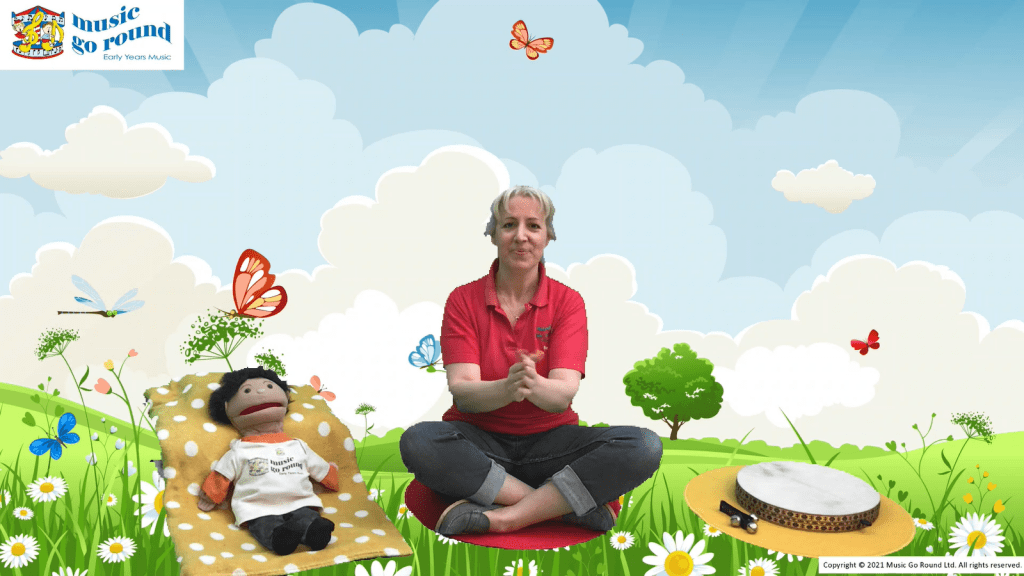 Children of all ages love to express themselves through music, joining in with singing and action songs that relate to their world. With props that can easily be sourced at home or nursery, each of our 25-minute weekly sessions fire the imagination and nurture confidence through movement and creativity – it is certainly no work and ALL PLAY!
Music encourages and fine tunes motor control through movement, as well as strengthening resilience, confidence and individuality!
For more information on how Music Go Round can assist with education through the power of music and dance please visit:
---
What do our parents say…?
"Thank you Music Go Round at Home, you are helping make being at home so much more enjoyable for the little ones!"
Erin's Mum