With things looking a lot brighter as the pandemic restrictions are eased, this month our theme is 'Around the World!' In our online kids music classes, we have been learning and singing songs about different ways to travel around the world.
Pre-schoolers and toddlers can really benefit from learning about our big wide wonderful world at an early age, whether it be exploring different ways to travel or discovering new countries. You can even start introducing simple languages from a different country to your children, for example 'Bonjour!' or 'Hola!'
Musically, why not find some YouTube videos of musical instruments from a variety of different cultures such as:
Chinese Rattle Drums
Singing Bowl
Maracas
Didgeridoo
Chilean Rain Sticks
Coffee Can Drums
Chinese Gong
Listen to the different sounds they make and the way they make you feel. Get dancing and moving to the newly discovered sounds and music that you find!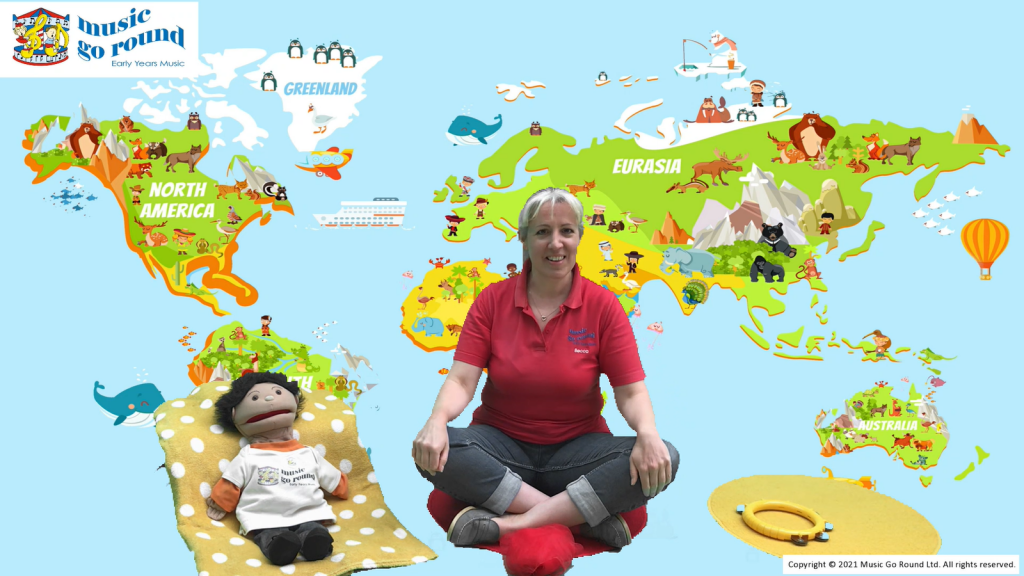 Children will enjoy copying and learning new songs, dances and musical skills together at home and in nursery, and will all learn at their own pace, engaging differently according to their age. This makes it perfect for siblings to enjoy together and they love showing their grown-ups what they can do! We encourage parents and staff to join in the fun with the children and support their new skills – having fun together.
Enjoy seeing your children develop:
Confidence
Creativity and imagination
Musical skills
Communication and language skills
This is the perfect way to enjoy special time together, developing a love of music to last a lifetime!
Kids of all ages love to express themselves through music, joining in with singing and action songs that relate to their world. With props that can easily be sourced at home or nursery, each of our 25-minute weekly sessions fire the imagination and nurture confidence through movement and creativity – it is certainly no work and ALL PLAY!
Music encourages and fine tunes motor control through movement, as well as strengthening resilience, confidence and individuality!
To find out more about on how Music Go Round can assist with education through the power of music and dance please visit:
---
What do our parents say…?
"Thank you Music Go Round at Home, you are helping make being at home so much more enjoyable for the little ones!"
Erin's Mum